Case No 3
A 1 year old male infant, not known of having any medical or surgical problem, presented to A& E with history of dry cough of one day duration prior to admission. There was no history of fever or dyspnea.
O/E there was no pallor, no cyanoses no jaundice, chest examination reviled decrease air entry on the left side. Abdominal &cardiovascular examinations were normal.
This is his chest x-ray both AP & lateral which was don in A&E.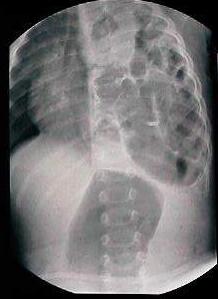 Questions

1. What is your diagnosis?
2. What is the main complication for this condition?
The Answer